Don Does Fashion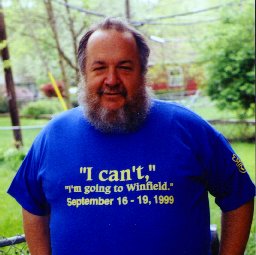 Bob and Kendra Redford gave Linda Tilton one of the new Winfield t-shirts at her birthday party in April 1999. They also brought a shirt for Don, which he immediately put on.
Click here for more information about ordering one of these shirts.
Back to The Don Shorock Fan Page
More photos of Don
This page updated May 29, 1999.